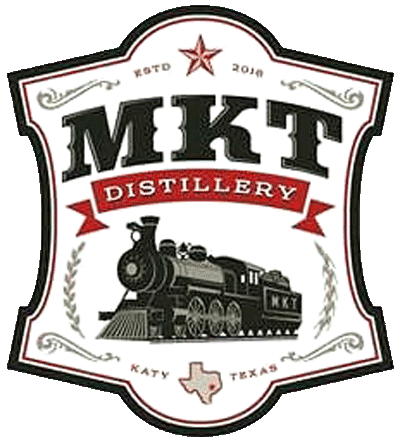 MKT Distillery
In 1893, the Missouri–Kansas–Texas Railroad started laying rails through the area and began operation in 1895. The town named after the MKT Railroad (which was commonly referred to as the "K-T" Railroad) developed around the original train stop and railroad tracks, and today is known as Katy, Texas. The MKT line brought residents and opportunity to Katy and around 1900 Katy rice farming became an important part of life. Rice farming was highly successful, and the Katy soil was fertile. Katy's first rice dryer was built in 1940. Katy had plenty of land for rice crops, but large crops required more rice dryers. In 1944, Roy Morrison, J.V. Cardiff and B. Ray Woods built the first rice dryers made of concrete in Texas. These rice silos and dryers are the most iconic and meaningful landmarks in Katy.
The MKT railroad, the K-T train depot, and rice are very symbolic to the history and heritage of Katy. Because of that history and legacy, we have named ourselves MKT Distillery and we use locally grown rice in every spirit we produce. By embracing those symbols, we hope to establish ourselves as "Katy's Own", which will help market our regional brand. The rice dryers are closed, the last harvest was processed in 2005. This iconic place is where we have chosen to distill our products in order to commemorate the importance of rice to the Katy community.
Now we invite you, our friends, and neighbors, to come to our MKT Tasting Room for Katy's own liquor produced in the distinctive Katy Rice Silos.