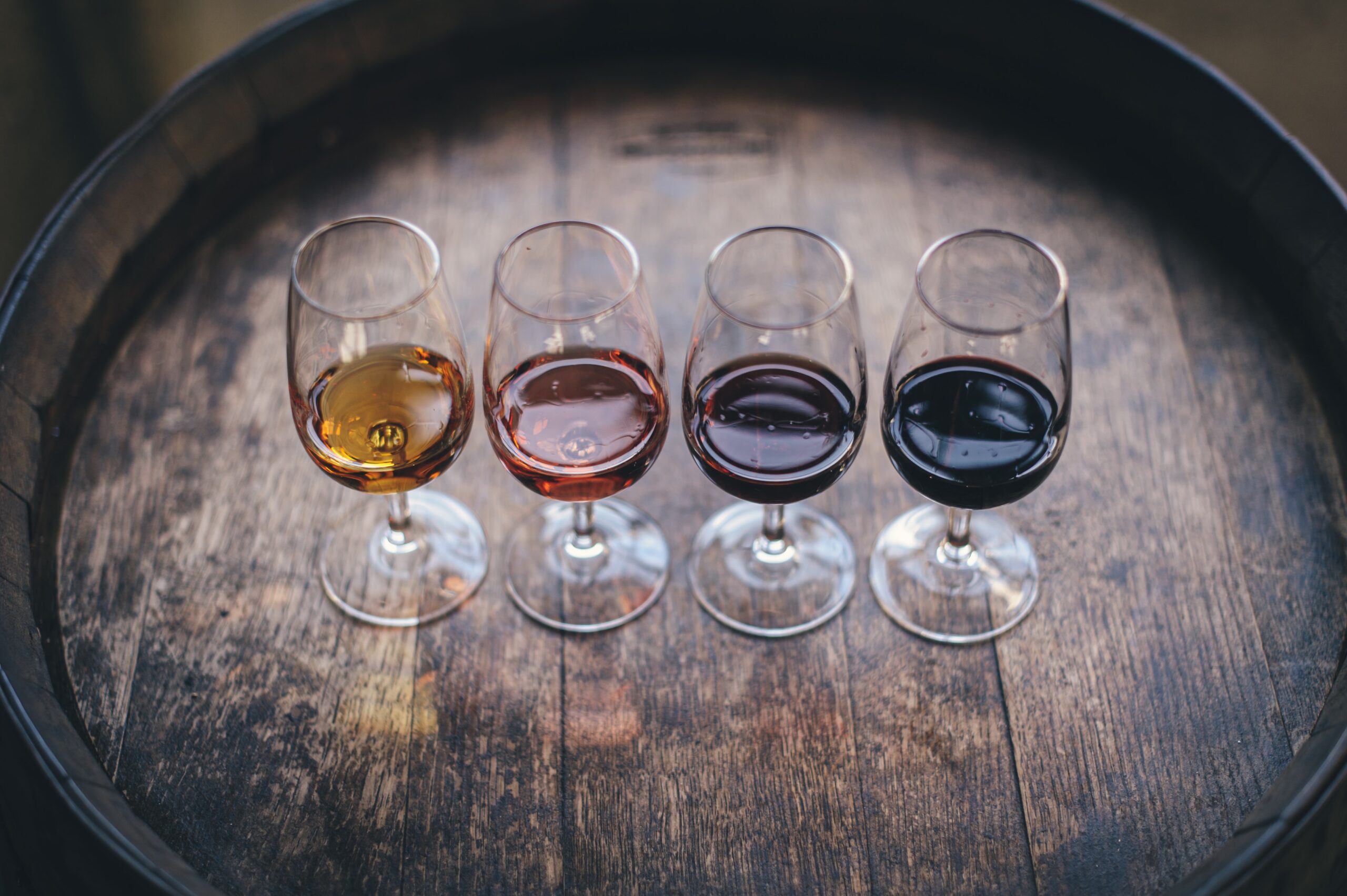 Wine
Product Catalog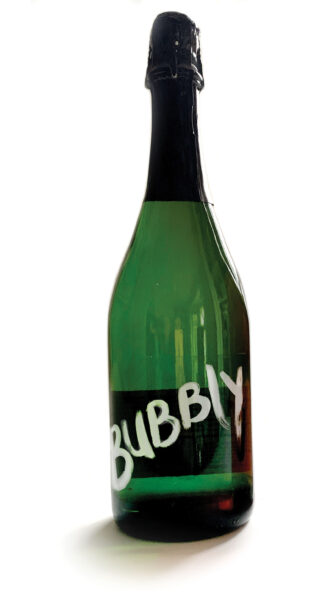 Bubbly Brut
750mL | 11.5% ABV
The grapes for our white champagne, Bubbly, are harvested from select vineyards throughout California. They are picked early, when the bright acidity is perfect for sparkling wine, gently pressed, and fermented in stainless steel to preserve the fresh fruit flavors. After the base wine is dry, the dosage is added and the second fermentation takes place under pressure, creating the bubbles which make this wine so captivating.
Bubbly is a delicate, fruit-forward sparkling wine, which is versatile enough for any occasion. Bright aromas of ripe apple give way to luscious notes of white peach on the palate. Its fine mousse (bubbles) lifts the fruit character and makes the wine a delightful and refreshing addition to any light cuisine, and a decadent treat with foie gras and potato chips! But this sparkling wine is not just for celebrating. Enjoy Bubbly with meals, on its own as a cocktail, or mix it up for the most delicious kir royals and mimosas.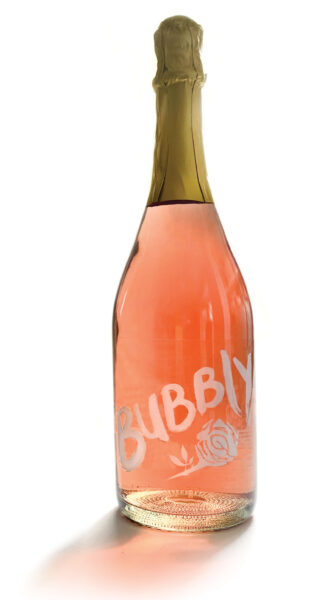 Bubbly Rosé
750mL | 11.5% ABV
The grapes in our Bubbly Rosé are from premium California vineyards. Like many fine French Champagne houses, we use a blending method to achieve our Bubbly Rosé. A small amount of Sirah is added to our proprietary white cuvée to achieve the result.
Our Bubbly Rosé is a subtle wine with very fine bubbles. It has delicate, pomegranate pink color. There is an expressive bouquet with a hint of blackberry, raspberry and strawberry. This is from very careful preservation of fruit aromas during the winemaking. The effervescence has a long life. This wine is long lasting and fresh.
Try it in a sunset Mimosa (equal parts OJ and Bubbly Rosé + 1T pomegranate juice gently layered on top, and a dash of angostura bitters). Most of all, enjoy.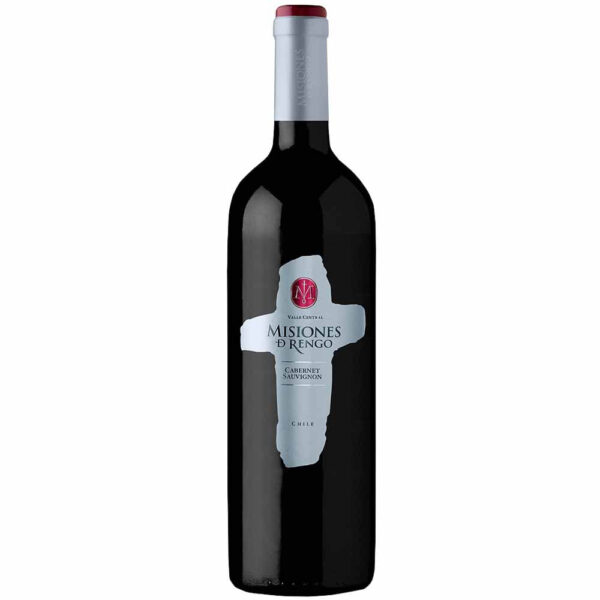 Misiones de Rengo Cabernet Sauvignon
750mL | 13% ABV
Aromas of red fruits such as strawberries, cherries, and ripe black plums with hints of chocolate, mocha, vanilla, and caramel. Goes great with red meats, poultry, pork and pastas.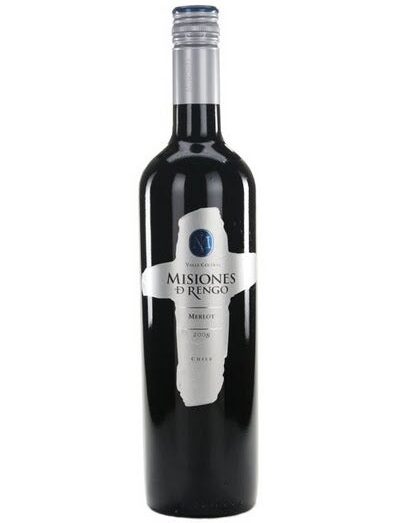 Misiones de Rengo Merlot
750mL | 13% ABV
Expressive aromas of red fruits such as cherries, plums, and cassis with notes of vanilla and icing liqueur. Goes great as an appetizer with nuts and cheeses. Also pairs great with poultry and pasta.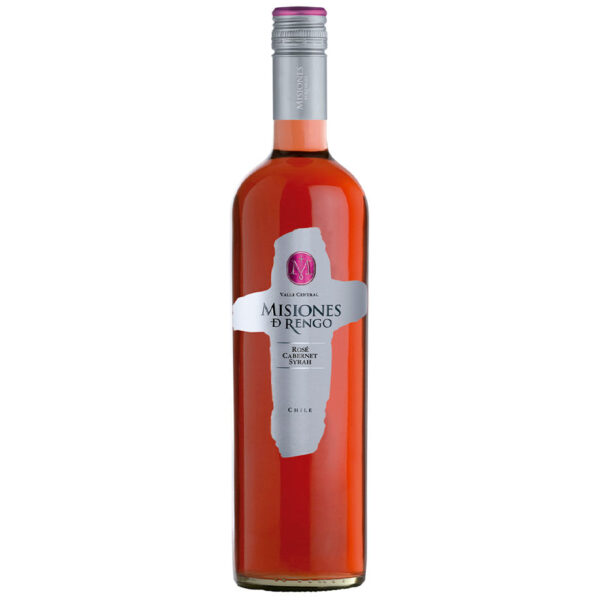 Misiones de Rengo Rosé
750mL | 12.5% ABV
Has an expressive and fresh aroma of red fruits such as raspberry, cherry, and strawberry with notes of caramel. Recommended as an Apéritif and to accompany fresh fish, seafood, and salads.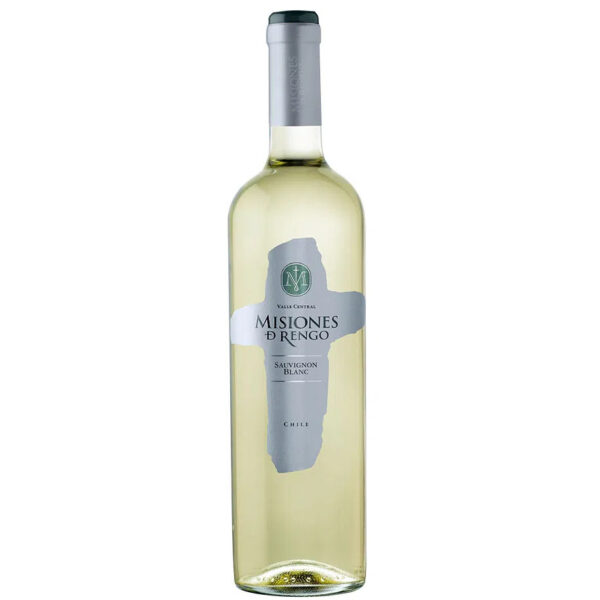 Misiones de Rengo Sauvignon Blanc
750mL | 12.5% ABV
Fresh and fruity aromas with notes of pineapple, white peaches, pink grapefruit, and tangerine. Very clean and crisp taste. Goes great with cheeses, salads, seafood, and white meats.

Palissade Sauvignon Blanc
750mL | 12% ABV
French wine with a pale straw color and green inflections. Fresh, pure and vibrant. Light-bodies with pleasantly jolting acidity and a medium-length finish. The nose begins with yellow grapefruit and honeydew melon, followed by sage, tarragon, and parsley. Great with seafood and salads. 100% Sauvignon Blanc; IGP Atlantique; 3.6 tons/acre yield.

Sottano Cabernet Sauvignon
750mL | 13.4% ABV
The Cabs from Argentina are very similar to the Malbecs. The dry, hot climate of Argentina is really great for growing Cabernet Sauvignon. This wine has a deep and intense color with ruby hues. Black pepper, black bell peppers, cassis, cappaccino, tobacco, and varied spices are part of the complex aroma this wine displays. Mint and chocolate play in perfect harmony with the black fruits on the palate. It also has a great volume in the mouth where the tannins are firm and ripe, adding to a great balance. This pairs perfectly with red meats such as beef, lamb, and poultry.

Sottano Malbec
750mL | 14.5% ABV
This extremely popular Argentinian Malbec is an inky, medium-bodied, dry red wine with strong impressions of dark fruits on the nose and palate. Heavily dependent on where they are grown for variations in flavor, Argentinian Malbec has quickly become a world favorite due to the characteristics that the high-altitude climate and soils impart to the fruit. This wine tends to have mellower tannins than its French counterpart. It has aromas of ripe dark and red fruits such as plums and raspberries, complexed by delicate chocolate and vanilla provided by the oak. This wine also pairs very well with any savory red meat dish, particularly dishes that include spice.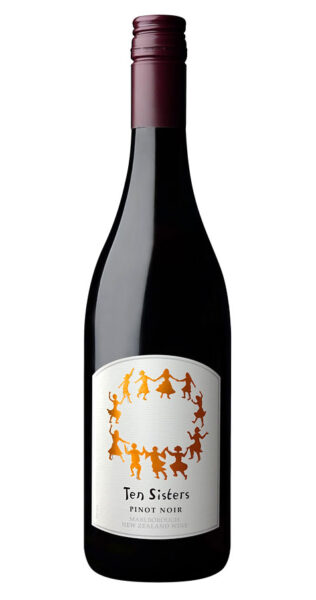 Ten Sisters Pinot Noir
750mL | 12.9% ABV
Berry aromas with subtle spice and well-integrated oak. Fruit-driven: rich with cherry, plum, red and dark berry flavors. Smooth, fine-grain tannins and excellent structure and balance. Made in a food-friendly, old-world style. Picked, sorted, and plunged by hand. Pairs perfectly with steak, lamb, and salmon.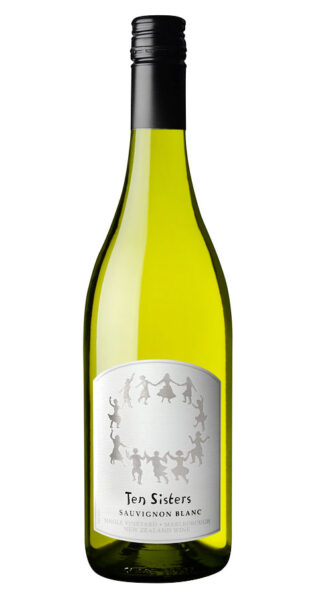 Ten Sisters Sauvignon Blanc
750mL | 12.3% ABV
Classic sauvignon blanc aromas with appetizing tropical fruit and minerality. Delightfully fragrant and complex bouquet; bright and elegant with refined acidity and ripe flavors. Good concentration and length on the palate, excellent structure, and a well-balanced finish. Excellent on its own or with seafood, chicken, pork, salads, and Asian food.