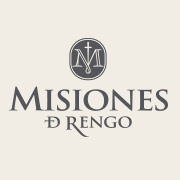 Misiones de Rengo
Misiones de Rengo was founded in 2001 in a small town called Rengo near Region VI of Chile. That year the Varietal and Reserva lines were launched. During 2003 the Gran Reserva Cuvée line was born to complement the portfolio. In 2008, Misiones de Rengo joined VSPT Wine Group.
Since its launch, the brand had an immediate impact through its unique winemaking style and tremendously distinctive packaging, which has been sustained over time. Just 5 years later, it had already positioned itself as the best-selling fine wine brand in Chile, a country with more than 250 brands competing in that segment.
First place that still conserves, 12 years later.